Return to Headlines
Kindergarten Registration Packet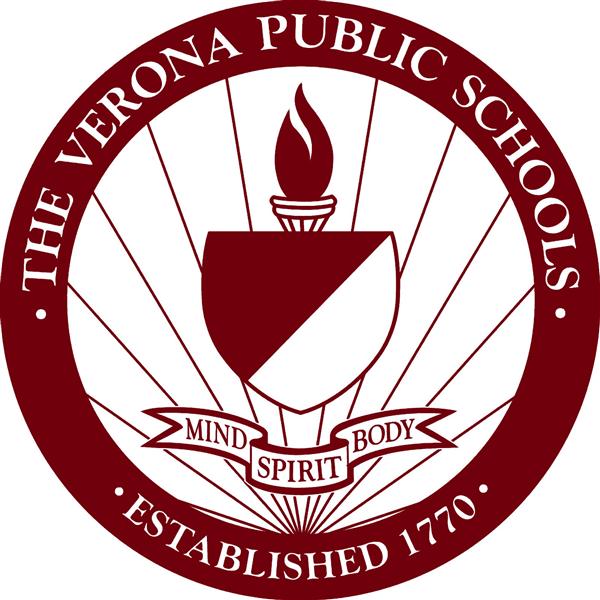 Verona Public Schools, Office of the Superintendent
121 Fairview Avenue

Verona, New Jersey 07044

PHONE 973-571-2029

FAX 973-571-6779

Rui Dionisio rdionisio@veronaschools.org

Superintendent of Schools




Cheryl Nardino

Business Administrator/Board Secretary
KINDERGARTEN ROUND-UP FOR SEPTEMBER 2017
Dear Pre-School Parents:
The Verona Public Schools offer a kindergarten program for all youngsters who are five years of age on or before October 1, 2017. This program is designed as a child's first introduction to public school. A full academic curriculum—including media skills, formal art, music, and physical education—is offered during a four-hour program. Kindergarten is also a time for students to form new friendships, to work cooperatively in groups, and to learn fundamental academic skills.
The kindergarten session runs from 8:30 am to 12:30 pm. The Montclair YMCA offers several aftercare program options in Verona between 12:30 and 6:00 pm. Information about these programs is available from Lisa Aulisi at 973-415-6134 or laulisi@montclairymca.org.
We will be conducting Kindergarten Round-Up January 9th through the 13th. The purpose of Round-Up is to identify students eligible for September's class and to begin the formal registration process. Enclosed, please find an Enrollment Form or click on the following website to obtain the necessary paperwork. https://www.veronaschools.org/domain/10. Please complete this form during Round-Up week and return it to the school office. The school offices are open from 7:45 am to 3:45 pm Monday through Friday. At that time, please bring your child's original birth certificate with raised seal (original will be returned to you), proof of residency (see below) and parent/guardian proof of identity (driver's license or passport). When you register you will be given a packet of health forms and a Pre-Kindergarten Questionnaire. All forms must be completed by your child's kindergarten screening date.
The importance of completing early registration cannot be stressed enough. The formation of kindergarten classes and orientation meetings require an accurate forecast of student numbers.
In the interest of balancing class sizes across the district, parents may request to send their child to one of the three other elementary schools. Should this be the case, parents should send a written request to the Office of the Superintendent as soon as possible. Requests of this nature will be decided on in April or May of 2017. If the enrollment of the requested school becomes too high, the decision may be reversed.
Should you not be registering a kindergarten student at this time, please pass this information to a neighbor or friend in Verona. If you know of someone whose child is eligible for kindergarten yet did not receive this packet, please ask the parents to call or visit the school office.
Thank you for your timely attention to these requests. Our principals and teachers look forward to meeting and working with you to help prepare your child for a positive school experience.
Please mark your calendars for the following important events:
Kindergarten Parent Orientation Dates
Brookdale FN Brown Forest Laning
3/27/17– 7:00 PM 3/30/17-7:00 PM 3/9/17–7:00 PM 3/28/17 - 7:30 PM
Saturday Pre-Kindergarten Experiences:
The Saturday morning Pre-Kindergarten experiences are organized by the SCA in each school. They will be held from 10-11 AM on Feb. 4, March 4, April 1, and May 6. For information and to sign up, please contact the following people:
Brookdale: Beth Kiernan 973-239-5659 ekiernan33@gmail.com
Janine Aloia 201-926-5732 janinealoia@gmail.com
Emily Mann 973-986-1180 emilymmann@comcast.net
F N Brown: Tina Houck 973-650-0942 tcif0199@verizon.net
Shannon Palmer 862-368-3918 palmerkids3@yahoo.com
Forest: Noelle Guarino 973-902-7770 forest.ave.sca@gmail.com
Laning: Kristin Venezia 973-568-1760 kristinj74@aol.com
All My Best,
Superintendent of Schools
RD:cs
Acceptable documents for proof of residency:
ONE FROM EACH LIST
Proof of domicile Proof of attachment to address
Current lease utility bill
Deed telephone bill
Property Tax Bill cable bill
driver's license