Return to Headlines
Verona Public Schools Awarded Future Ready Schools Bronze Certification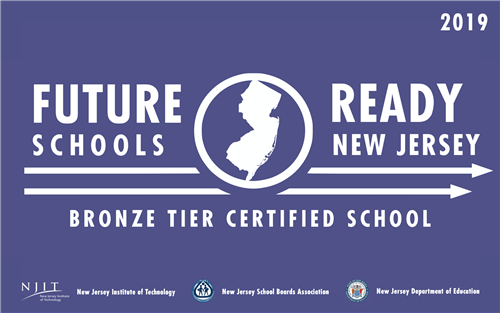 We are extremely excited to share that the Verona Public
Schools
has been awarded
Future

Ready

Schools

- NJ Bronze Certification
! Congratulations toVerona High
School
, H.B. Whitehorne Middle
School
and Brookdale Avenue Elementary
School
for earning this prestigious recognition. Our results are a testament to the efforts of our technology department leadership and the dedication of our faculty and staff to improve access and align resources to best prepare our students for success in the digital age.
In 2019, each of our three
schools
(VHS, HBW, BRK) engaged in the inclusive, collaborative, and self-reflective process of preparing our submission to the
Future
Ready
Schools
Selection Committee, which in and of itself is a noteworthy accomplishment. Our
Future
Ready
Teams came together, including representatives of a wide array of educational stakeholders, to explore the leadership, education, and technology components of the
school
and district through the lens of the indicators of
Future
Readiness
. In doing so, the Verona Public
Schools
joined over 260
schools
from 72 districts across New Jersey in undertaking this endeavor of self-assessment and planning in the 2019 certification cycle. Completing our FRS-NJ certification submission is an achievement to be celebrated, as it demonstrates our
school
and district determination to fully prepare students for success in college, career, and as citizens in the digital age. In the near
future
, our district will convene
Future
Ready
Teams to earn certification in all of our
schools
.
Future
Ready
Schools
has invited us to celebrate this achievement at the State level awards ceremony at the New Jersey
School
Boards Convention Workshop this October 2019. Congratulations to everyone who has made our success not only a possibility, but a reality.
All my best,
Dr. Rui Dionisio
Superintendent of
Schools