Welcome to the
F.N. Brown SCA
The SCA stands for School Comm

unity
Association. We hold meetings in our school library. The meeting schedule for the 2016-2017 school year will be October 10th, November 7th, January 9th, March 6th, and April 3rd(Monday evenings) at 7:00 p.m. At the meetings, we discuss different activities, events and fundraisers the school will be holding. Dr. Lanzo attends every meeting, providing feedback and updating us with any information he can share from the Board of Education. There are also two teacher representatives at each meeting to give us feedback and suggestions from the faculty. The SCA meetings are important to us as parents, to keep in touch with what is going on at our school. You will be kept informed of all the great things your children are accomplishing and all that they have to look forward to.

The SCA spearheads several different fundraisers throughout the school year. The money raised helps support scores of wonderful extras for our school community. In the past, our fundraising efforts helped provide our children and faculty with many trips, gifts and activities such as, SMART Board Technology, Light Speed, cultural arts assemblies, reading incentive programs, one field trip per grade level, free pumpkins at the Fall Festival, teaching aids for the classroom, books for the library, special treats and gifts for the children, and the list goes on. These are just some of the examples of the many benefits our children see because of our dedicated and enthusiastic SCA volunteers.

We cannot stress enough the importance of becoming involved in your child's school. Together, we can do so much to better their time at F.N. Brown. We look forward to seeing and working with all of you throughout the year!

FN Brown SCA Co-Presidents
Kate Curren and Suzanne Giarrusso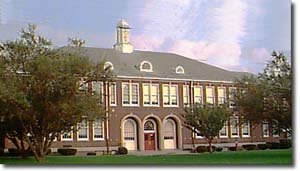 Last Modified on September 1, 2016