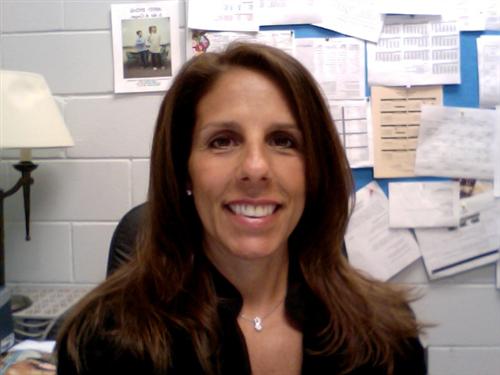 Gina M. Venezia
Supervisor of Special Services Pre K-12
The purpose of supervision should be the enhancement of teachers' pedagogical skills, with the ultimate goal of enhancing student achievement. ~ Robert Marzano
Mrs. Venezia has worked in the Verona School District since October of 2003; first as a resource center and inclusion teacher in the English classroom and then as the Supervisor of Special Services 5-12. Her role was then expanded to Supervisor of Special Services Pre K–12 in 2006. Mrs. Venezia has been working in the field of special education for over 20 years. Prior to her employment in Verona she worked as a Teacher of the Deaf and Hard of Hearing in Mountain Lakes, NJ.
Mrs. Venezia oversees all of the special services instructional staff in the school district. She visits classrooms and consults with the special education teachers on a daily basis. Mrs. Venezia is highly focused on working collaboratively with the special services staff to develop, practice and refine instructional practices in the classroom. She has attended several workshops on the Understanding by Design curricular framework and serves as one of the district trainers. She reviews and discusses UbD units with teachers throughout the district in an effort to refine instructional units presented in the classroom.
Mrs. Venezia is a graduate of North Carolina State University with a degree in Sociology and a minor in Secondary Education. She attended Kean University where she obtained her teaching certificate as a Teacher of the Deaf. She earned a master's degree in Curriculum and Instruction from Caldwell College.
Mrs. Venezia and her husband are both proud graduates of the Verona Public School System.
Contact Information:
(973) 571–2029 x7513
Email: gvenezia@veronaschools.org